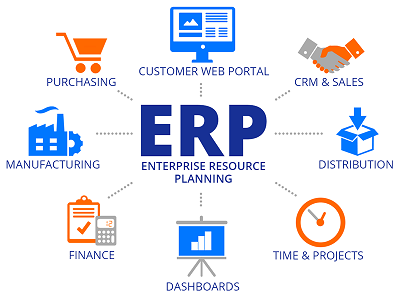 ERP & CRM Solutions
ERP is an acronym for Enterprise Resource Planning. At its most basic level, ERP software integrates these various functions into one complete system to streamline processes and information across the entire organization. Today, ERP has expanded to encompass business intelligence (BI) while also handling "front-office" functions such as sales force automation (SFA), marketing automation and ecommerce.
C-R-M stands for Customer Relationship Management. At its simplest definition, a CRM system allows businesses to manage business relationships and the data and information associated with them. With CRM, you can store customer and prospect contact information, accounts, leads, and sales opportunities in one central location, ideally in the cloud so the information is accessible by many, in real time. Just like ubiquitous social networking platforms such as Facebook and Twitter, a CRM system is similarly built around people and relationships. And that's exactly why it can be so valuable for a fast-growing business.
Let Pace Solutions be your ERP & CRM partner in journey towards busniess excellence!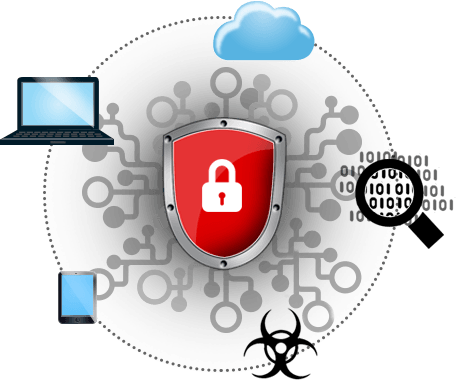 Network Security
One of the biggest challenges faced by IT today is "bullet-proofing" the network. As organizations embrace the latest technologies in implementing IT enabled systems, security, confidentiality and privacy concerns as well as legal and regulatory compliance are issues that need immediate action. Many organizations today are focused in implementing network architecture based upon business urgency rather than security. Architecture design flaws are almost awakening for many organizations today. Security must be a multi-layered approach and Pace Solutions ensures that all the layers gel together well to form a strong security posture for your organization. Pace Solutions provides tailored security solutions for small to large organizations, telecommunication companies and government concerns. Pace Solutions possesses proven competence in Information Security Risk Analysis and Management which is backed by an unprecedented resource pool of talent and experience in network security and privacy protection.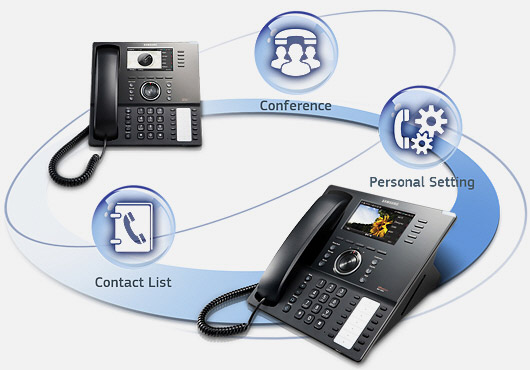 IP Telephony / VoIP
Replacing circuit switched technology with a more cost effective and efficient packet-based architecture, today data, voice and video can all be handled over a single IP network. This has paved the way for Unified Communications integration of fixed and mobile services like voice, e-mail, messaging, presence, voice-mail and web conferencing to a single environment offering the user a more complete but simpler and more effective experience. Unified communications helps businesses, small and large alike, to streamline information delivery and ensure ease of use. Human delays are also minimized or eliminated, resulting in better, faster interaction and service-delivery for the customer, and cost savings for the business. Unified communications also allows for easier, more direct collaboration between co-workers and with suppliers and clients, even if they are not physically on the same site. This allows for possible reductions in business travel, especially with multi-party video communications, reducing an organization's carbon footprint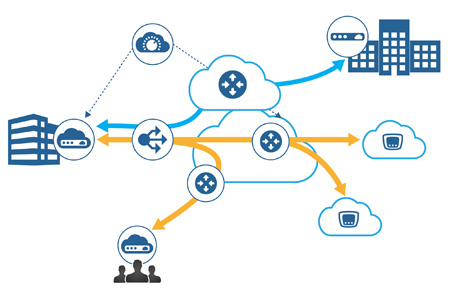 Routing & Switching
With an emphasis on security and reliability, our engineers carefully work with you to design the right network configuration to enable increased innovation and capacity, combined with reduced costs and complexity. Proper design and configuration of routers and switches is a vital part for an effective network. Our certified internetworking experts provide professional consultancy and recommendations on converged IP communications and enhancing your network capabilities. Our extensive experience in providing Advanced Routing and Switching solutions allow you to benefit from investments in information and communications technology. Leveraging fruitful partnerships with industry defining brands, Pace Solutions has handled networks of immense size and complexity with remarkable ease. We focus on your organization and the processes you perform — taking everything into account — from existing equipment and applications, to growth planning and future system needs.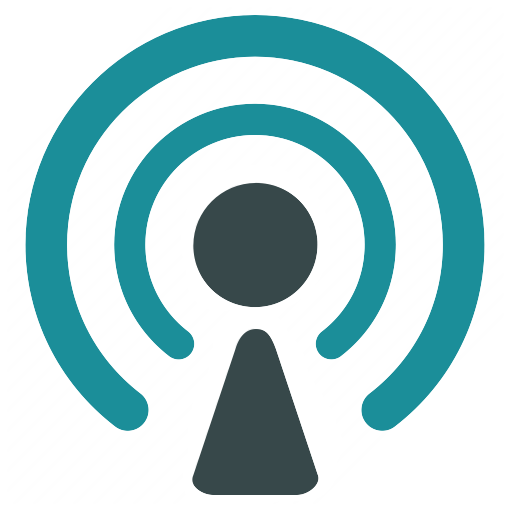 Wireless
From WLAN solutions using 802.11 a/b/g/n/ac, to WiMAX, free space optics (FSO) or proprietary solutions, our engineers provide the right technology to meet your needs. We develop wireless solutions that address security concerns, bridge buildings that are miles away, allow VoIP to travel wirelessly or simply solutions that allow employees to hot desk. As the mobile workforce continues to grow, creating a unified mobile workspace becomes increasingly important to ensuring seamless collaboration and business efficiency. Our solutions include site evaluations and surveys for the appropriate technology, plus design, test, integration, and installation, whether in a building or exposed to the environment. We offer industry standard point-to-point, point-to-multipoint and full mesh solutions. We know the importance of security as well as flexibility, and will make sure that you have the best of both. Our experience ensures network implementations that will work as designed and handle future grow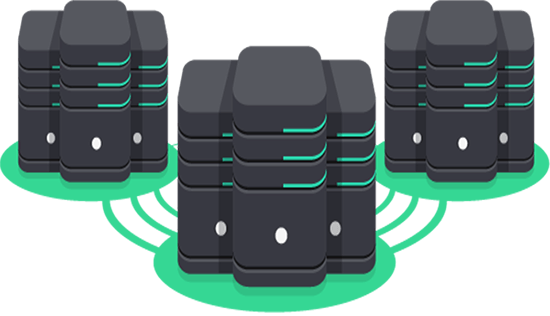 Data Centers
Pace Solutions offers a broad range of project expertise. We specialize in planning, designing, deploying and maintaining data centers and server rooms that integrate critical infrastructure technologies. Our design engineers ensure data center availability by implementing a fully redundant, fault-tolerant, and concurrently maintainable IT and support infrastructure architecture in which all possible hard failures are predictable and deterministic. Flexibility is achieved by implementing a modular IT and support infrastructure architecture allowing it to adapt quickly to unanticipated growth. We guarantee that your data center barebones are always intact – enough space, adequate security & fire protection, ample power, sufficient cooling and, of course, your network services.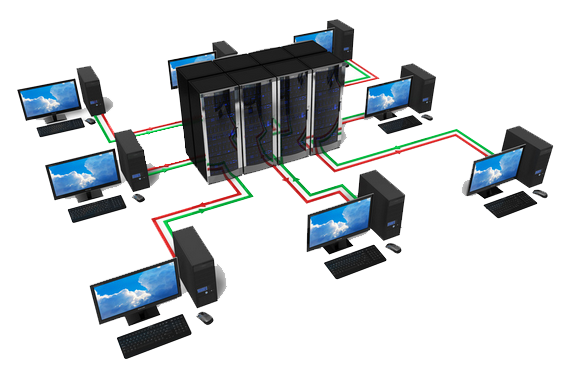 Servers and Storage
More times than not, today's organizations are looking for ways to reduce costs as they align technology with strategic goals to drive better business results. How you design, deploy, and manage your server infrastructure including large, distributed deployments of Microsoft® technology incorporating Windows® Servers, Exchange messaging servers, Active Directory, and SQL Server databases will certainly impact your ability to reach your objectives. The design and specification of enterprise wide as well as specific infrastructure solutions is a key function of Pace Solutions. Data, and its handling is becoming increasingly important. The challenge for enterprise storage is therefore to make data easier to manage and protect, and to make it available from any location at any time, regardless of the platform used. Pace Solutions implements SAN solutions to manage exploding data volumes through their lifecycle from storage to high availability to data archiving and local and remote backup and recovery.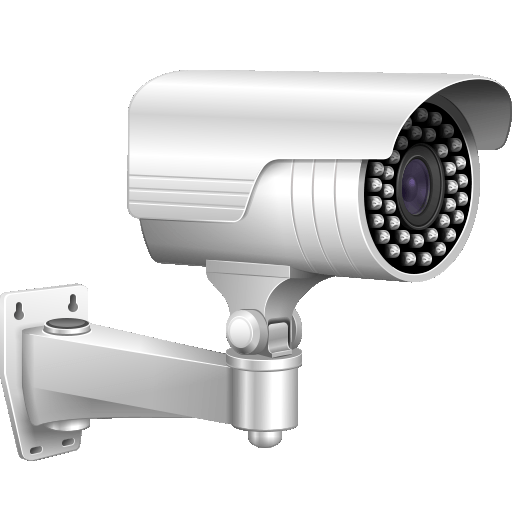 Security & Video Surveillance
Pace Solutions ranks high amongst leading Network Design & Security Surveillance organizations in Pakistan. Our portfolio includes solutions incorporating IP video surveillance, Biometric Access Control & Attendance solutions, Burglar Alarm Solutions & other low voltage systems. Such system enables round the clock surveillance of both the interior and exterior of a building from a central location. It requires very few staff to operate and the system's extensive functionality and high quality imaging ensure it meets insurance company requirements. Utilizing our state-of-the-art solutions you can create and maintain a reliable, scalable, high performance wired or wireless IP surveillance system that can effectively monitor and protect valuables. With the installation of a networked surveillance system, you can locally or remotely monitor (Surveillance and Control over the internet and mobile Networks) the safety and security of people and property anywhere, anytime.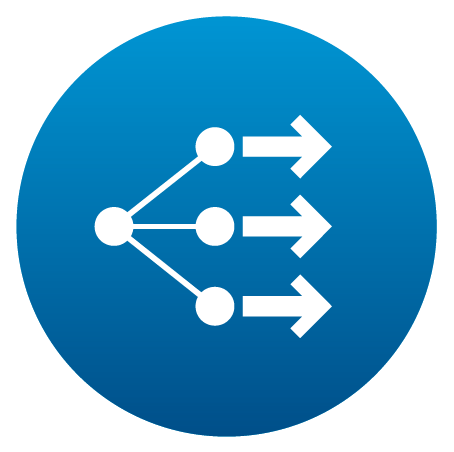 Virtualization & Consolidation
Constant availability of applications sounds like overstating the obvious. But provided everything's running fine, nobody thinks about this oft-neglected aspect of IT. After all-the real value of true high availability is only appreciated when it's no longer present. Virtualization is an approach that shares resources by pooling them together and making them available for heavier demands on your infrastructure. Administrators can quickly move workloads from one virtual workspace or virtual machine to another – easily prioritizing business needs while maximizing server resources. For optimal utilization of servers, Pace Solutions offers solutions based on virtual servers and data systems which provide optimal usage of existing equipment without constantly adding new servers. We ensure seamless integration through an optimal combination of servers, storage, virtualization and automation technologies. Whether you are trying to reduce costs, consolidate systems, improve flexibility and control, or just standardize your IT infrastructure, Pace Solutions with its experience can use virtualization to provide immediate value and cost savings in your environment.

Power (UPS)
An uninterruptible power supply, also uninterruptible power source, UPS or battery backup, is an electrical apparatus that provides emergency power to a load when the input power source, typically mains power, fails. A UPS differs from an auxiliary or emergency power system or standby generator in that it will provide near-instantaneous protection from input power interruptions, by supplying energy stored in batteries. The on-battery runtime of most uninterruptible power sources is relatively short (only a few minutes) but sufficient to start a standby power source or properly shut down the protected equipment. A UPS is typically used to protect computers, data centers, telecommunication equipment or other electrical equipment where an unexpected power disruption could cause injuries, fatalities, serious business disruption or data loss. UPS units range in size from units designed to protect a single computer without a video monitor (around 200 VA rating) to large units powering entire data centers or buildings.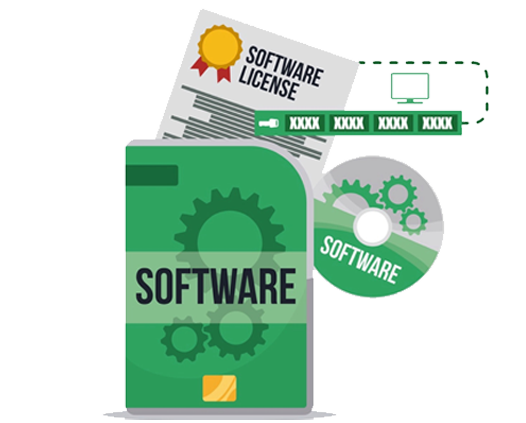 Software Licensing
Conversion of business processes to automated software systems has become essential for every organization. The efficacy of automated business systems is the key to the success of business ventures. Pace Solutions is a single source of success in business systems development and enterprise resource planning. At our software division, Pace Solutions Technologies, we believe that the most efficient business modeling and thus automation is possible only with the extensive involvement of the client and making the automated systems closer to the existing real world system. The aim is to explicitly understand and personalize the requirements and objectives of the customer's project. We help our customers identify their automation needs and suggest the best possible solutions to fulfill those needs, thus enabling them to maximize business value for their investment.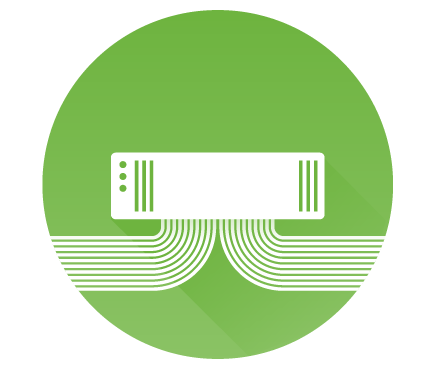 Data & Voice Structured Cabling
Although the physical layout of a network will to some extent be determined by its size and the type of networking technology chosen, the cabling system is a critical element of any network. It is generally accepted that a significant number of network failures are caused primarily by cable-related problems. Getting the cabling system right, therefore, is essential for an effective data communications system. The standards define how to design, build, and manage a cabling system that is structured, meaning that the system consists of a number of discrete sub-systems or blocks, each of which has specific performance characteristics. The blocks are organised hierarchically within a unified communication system. A workgroup LAN block, for example, has lower-performance requirements than a network backbone block, which usually requires high-performance fibre-optic cable. The standards have evolved to support high-speed networking technologies such as Gigabit Ethernet, and advanced cable types such as Category 6 and Category 7 twisted pair cable. Structured cabling or premise wiring defines a generic telecommunication wiring system for commercial buildings, and comprises the cabling, connectors and accessories used to connect local area network and telephone system equipment within a building. It breaks cabling systems down into two main elements, horizontal wiring and vertical (or backbone) wiring. Structured cabling standards define the media, topology, termination and connection points, and administrative practice to be used.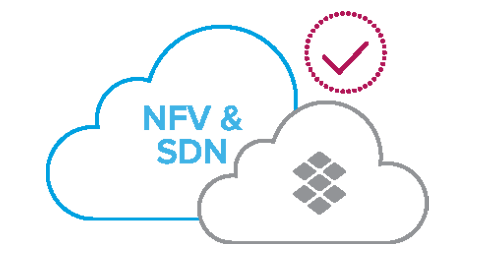 Software Defined Networks
In SDN Architecture, the data and control plan are decoupled, network intelligence and state are logically centralized, and underlying network infrastructure is abstracted from the applications. SDN facilitates automated network management and makes it easier and more cost effective to integrate and administer applications. A fully Programmable and Application-led Network is the key to address the rapidly evolving trends in ICT by quickly expanding network functions and introducing new functions in a software-defined mode. SDN Controllers normally used are OpenStack and OpenFlow or some proprietary products (like Cisco ONE, OnePK).